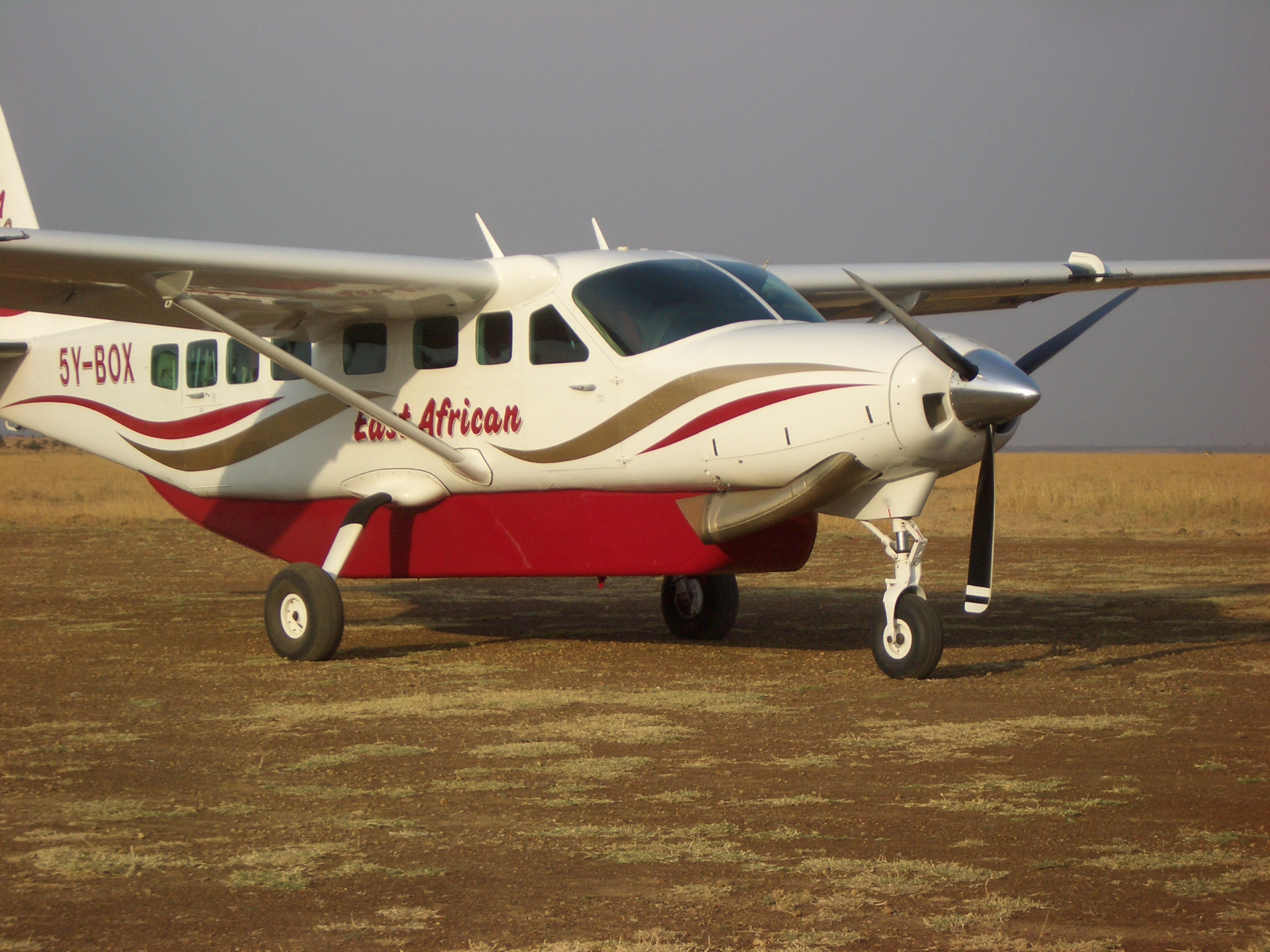 Our
Grand Caravans
The Cessna Grand Caravan is a truly remarkable aircraft which has proven itself to be one of the most reliable, versatile and cost-effective airplanes ever built. That's because this extraordinary aircraft does whatever it is called upon to do exceptionally well. Its huge comfortable cabin, reassuringly steady manners and its ability to conquer big loads, marginal airstrips and long distances make it a hit with all our clients. Carrying up to a ton of cargo or 13 passengers and their luggage in unparalleled safety, we are proud to have three of these planes.
Extremely adaptable, the Grand Caravan's cavernous interior can be configured to multiple seating arrangements that can be customized for executive travel, commuter operations, cargo or anything in-between. It offers generous, light and airy cabin space for as many as two pilots and twelve passengers. Cargo doors open to a massive 4 ½ feet by 4 feet for loading large items and the under fuselage cargo pod provides an additional 111 cubic feet of useful storage space. Its wide loading doors facilitate easy access.
Either by preference or necessity, some of us just don't travel light. We need substance to go with our style. Give us more seats and space to load the extra cooler and suitcase. We want to have options, to create possibilities. Whether taking off for a business trip or a getaway, possibilities can only aid the cause. And this aircraft is perfectly suited for delivering them.